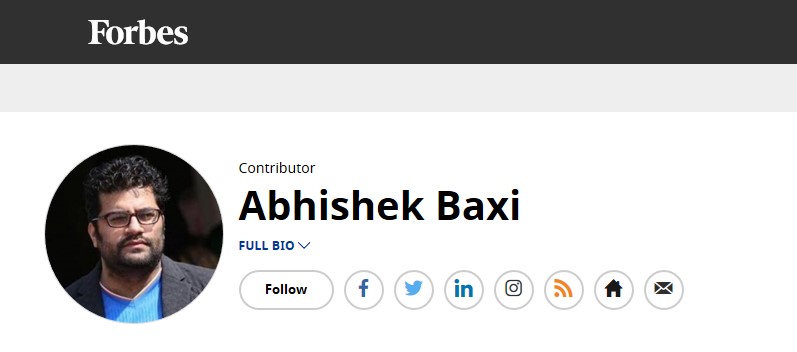 Some well-meaning friends tell me that I move between my writing gigs too frequently for them to remember. Several times in the past, I have, but it's been a while since I added a new gig. So, here we are. I'll now be a Contributor at Forbes.com. 
Essentially, I'll have my blog on Forbes.com here, where I'll write about technology trends, consumer gadgets, and small & medium business (interesting startups too!)… all with a focus on the Indian market.
Forbes is of course a global publication, but I'm 'contracted' by Forbes Asia, headquartered at Hong Kong. While I have no relation with Forbes India or the Forbes print magazines, either of them can pick up any article of mine to republish if they so require.
Like all my writing gigs, this too is a part-time, contractual one. I continue to be the Editor at AndroidAuthority.com, one of the biggest technology sites globally as well as an Editor at OnMSFT.com, one of the top Microsoft/Windows-focused publications across the world.