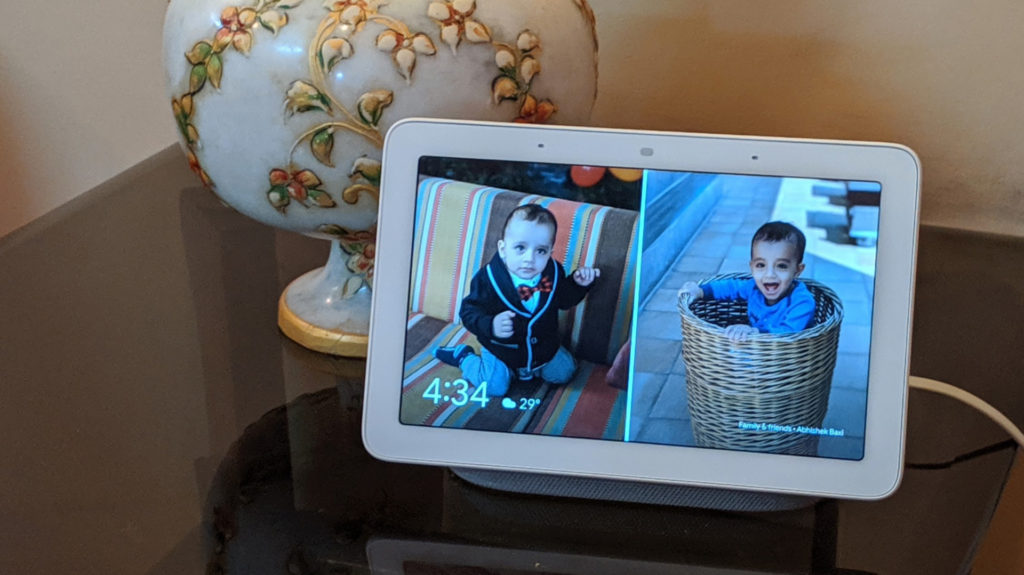 Google Nest Hub is essentially a Google Home, plus a 7-inch display.
So, there's Google Assistant built-in with visual feedback – a screen to watch an occasional YouTube video or look at a cooking recipe while working on it in the kitchen. All this while serving as a fantastic photo frame on your nightstand or the desk.
The design is compact and minimalist – so it blends well with any kind of décor. The 7-inch display is quite crisp and responsive but looks a little cramped. However, the highlight is the very effective and useful Ambient EQ Light Sensor that allows the Hub to adjust to match the lighting in its environment – so, no annoying glare from the display during the night.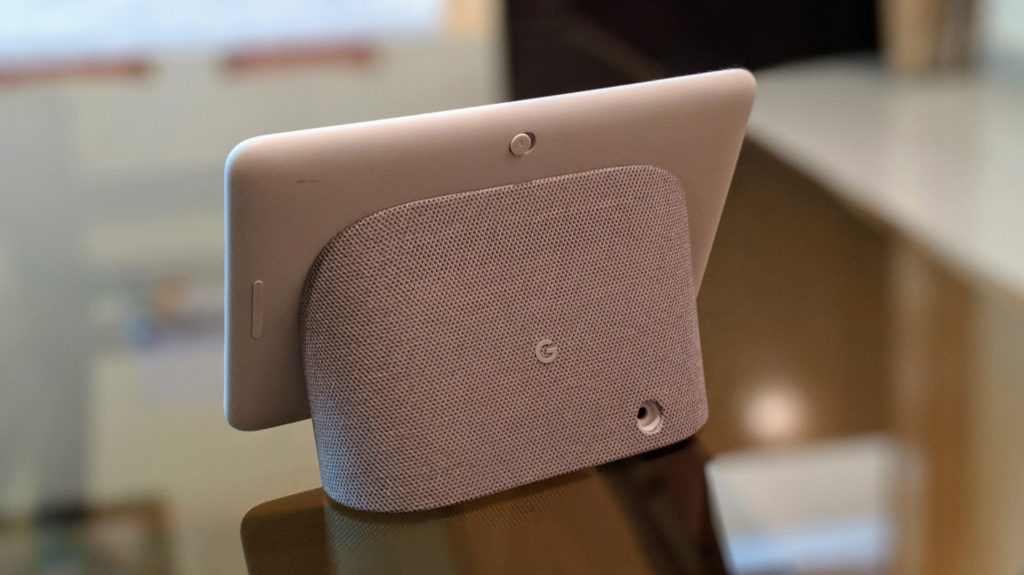 The speaker isn't something to write home about. So, unless you are using external speakers via Bluetooth or not really going for a 'speaker', the integration with almost all popular music streaming services wouldn't really mean much.
There's no camera on the Google Nest Hub, which is good for a device that many would place in their bedrooms and personal spaces. Funnily, the Hub supports Google Duo calling, so you can do a 'video call' where you can see the other person, but he/she can only hear you.
Since the Google Nest Hub was announced, I was looking forward to getting one for myself because of one feature, the home view. I've invested in several smart devices at home – lights, cameras, smart plugs, TVs, etc. – and while a Google Home or Amazon Echo helps me control them via voice, the lack of any visual feedback or assistance makes me go to the Home app on the phone often. Since last year, I've repurposed a couple of old Android tablets that I had lying around and put them up in two rooms as 'hub'.
The Google Nest Hub now allows me to see and control all smart home devices across the home intuitively. The single swipe for the home view is very seamless. The Assistant is compatible with numerous smart devices, including the ones from popular brands in India. Google claims the Assistant now supports over 200 million devices from 3,500 brands across the globe.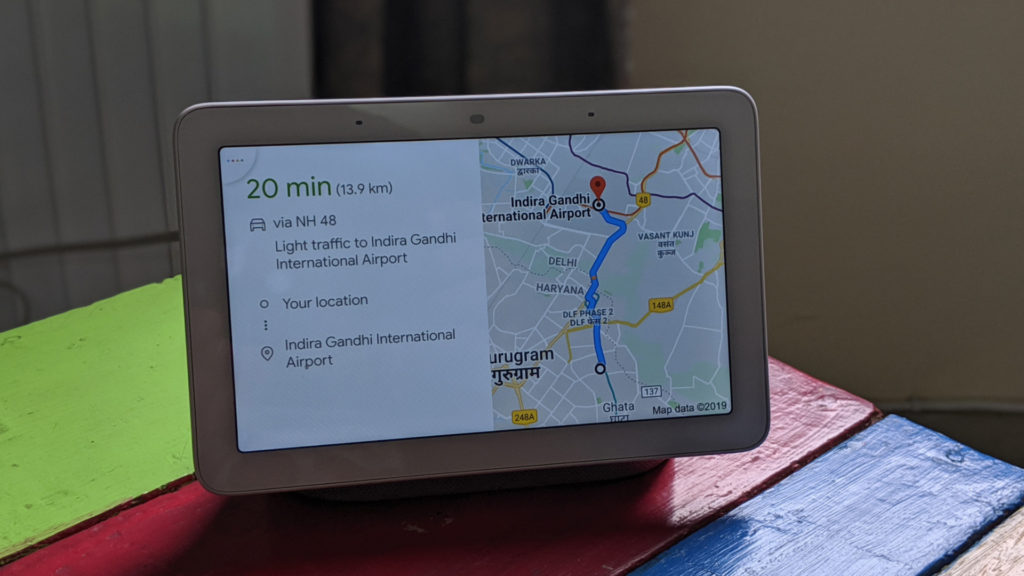 Google Nest Hub is available for sale in India at Flipkart, Croma, Reliance, and TATA Cliq at a price of ₹9,999. It's neat, looks good, and is, well, affordable. The photo frame and the smart-home control panel make it a compelling addition to your smart home.